ViewCompanion Markup Samples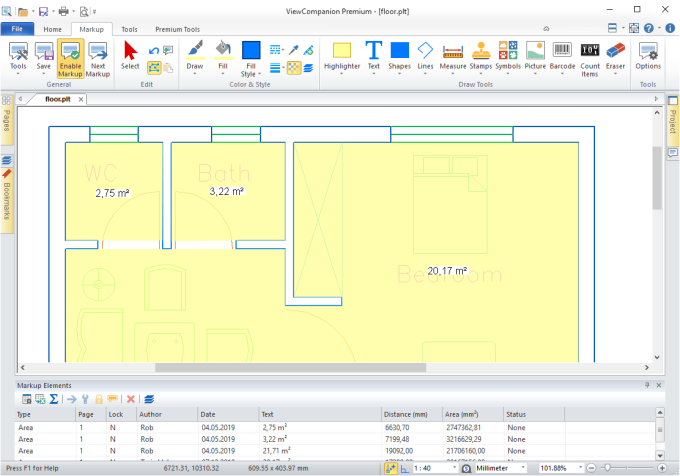 A drawing with measurement areas for quantity take-off purpose.
---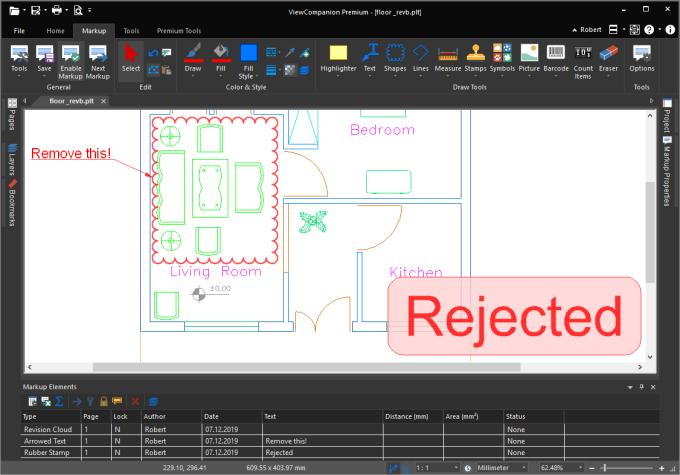 A drawing with a revision cloud, callout text and a rubber stamp.
---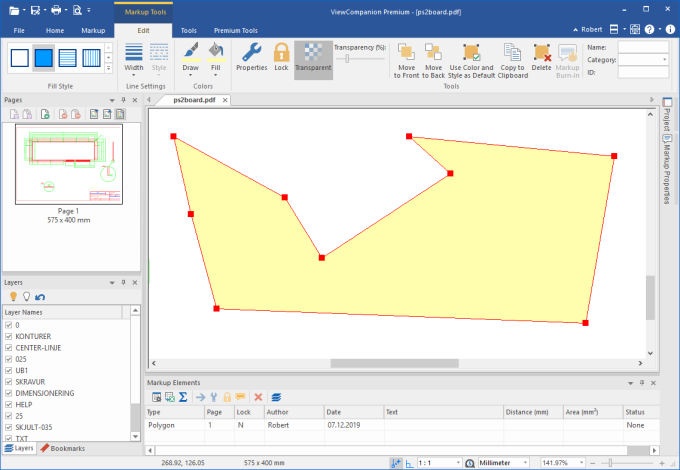 A picture showing editing of a polygon.
Polygon points can be moved individually, and from the Ribbon context tab you may change all available properties.
Points can be added to and removed from polylines, polygons and areas.
---