GerbView 9
This is a major update that provides new features, solutions to many reported issues and other improvements.
Below you will find a list of the most important changes in this update:
Added Copper Area calculation tool.
Added Highlight selected drill tool.
Added /pc command line parameter for PDF to CAD format conversion.
Added /cm command line parameter for merging two or more files into a single file.

The built-in file explorer is now again available.
Added markup dimension line element.
Added markup area measurement.
Draw markup with snap to geometry support.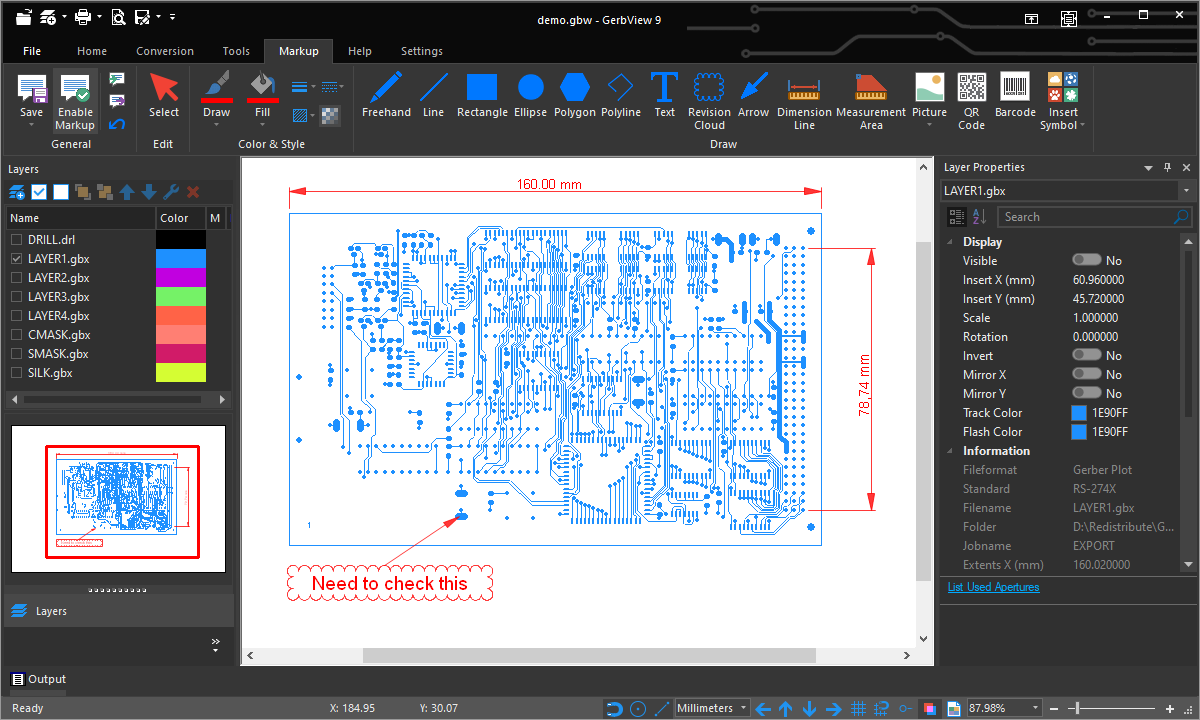 GerbView with dimension lines and other annotations added to a project
GerbView can now open TGZ, GBW, GBR and DRL files from command line.
If these extensions are associated with GerbView you can also open these file types directly from Windows Explorer (double-click).
Added vector layer control dialog for loaded DXF files.
It is now possible to toggle visibility of each layer in a DXF file.
The built in file explorer is now again available. You can enable it from the Settings->Options->Advanced dialog.
Added a command for centering all loaded layers in the current workspace (tools->workspace->center layers).
And much more!
A complete list of all changes and fixes can be found here: